The Sidebar Menu
---
On the left sidebar, you will find the paGO navigation. This menu gives you access to every part of the paGO application in an easy to use, intuitive menu structure.
Shop
---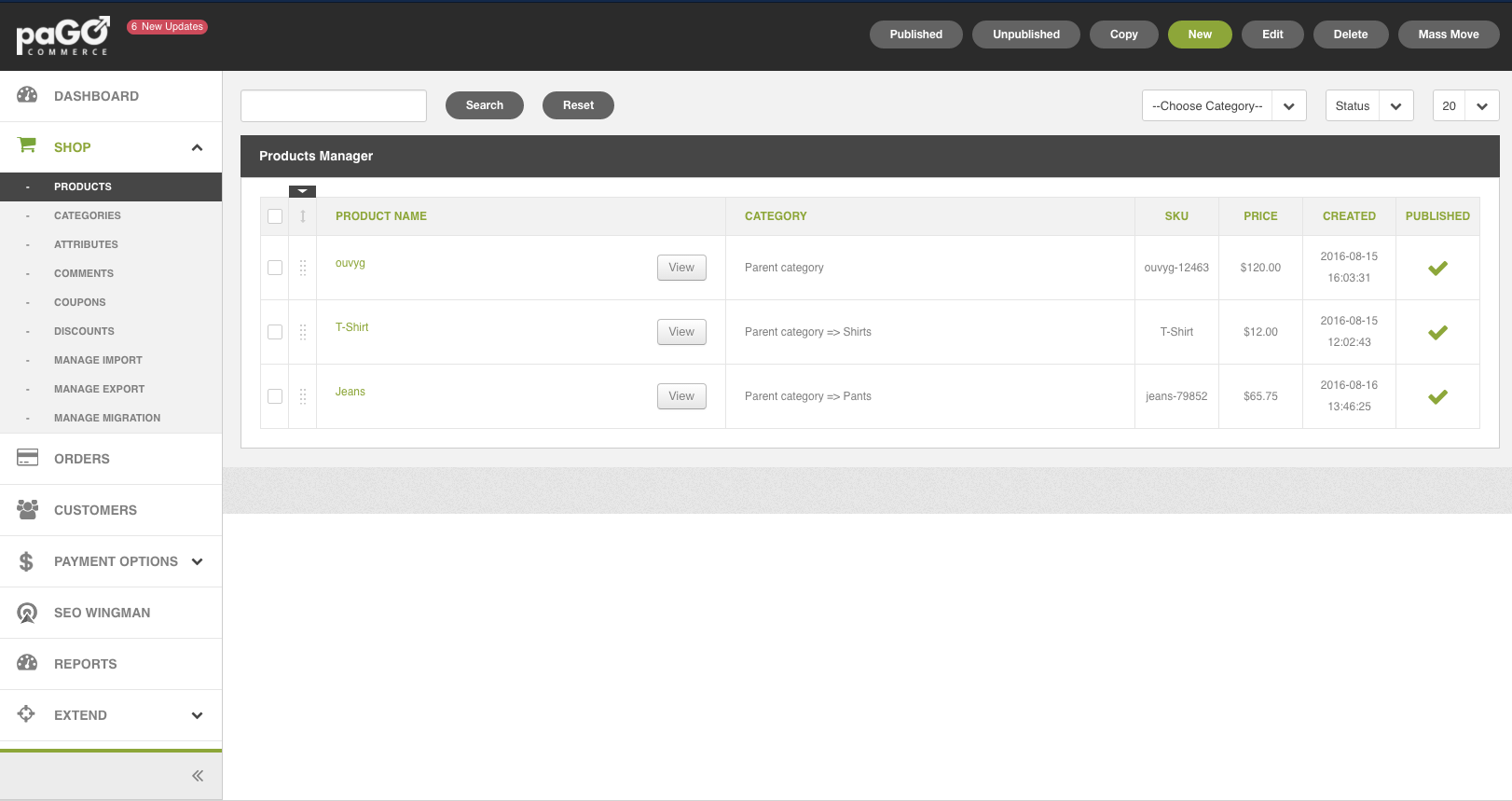 Most of your work will be done within the shop menu. Here you will be able to:
Create and manage Products
Create and manage Categories
Create and manage Product Attributes
Create and manage Customers
Manage Comments
Create coupons and manage discounts
Import and export products
Order Menu
---
The order menu gives you access to all your past orders. By clicking on an order, you'll have all of the vital information about the order, customer and transaction at your fingertips.
Customer Menu
---

You can access all of your customer's information through the customer menu. Get vital information about each customer such as name, postal address, email address and phone number.
Payment Options
---
This is where you can sign-up for using the paGO Quickpay payment gateway, and/or setup and use other 3rd party gateways, such as:
2Checkout
PayPal - Pro
PayPal - Express
Authorize.Net - AIM
SEO Wingman
---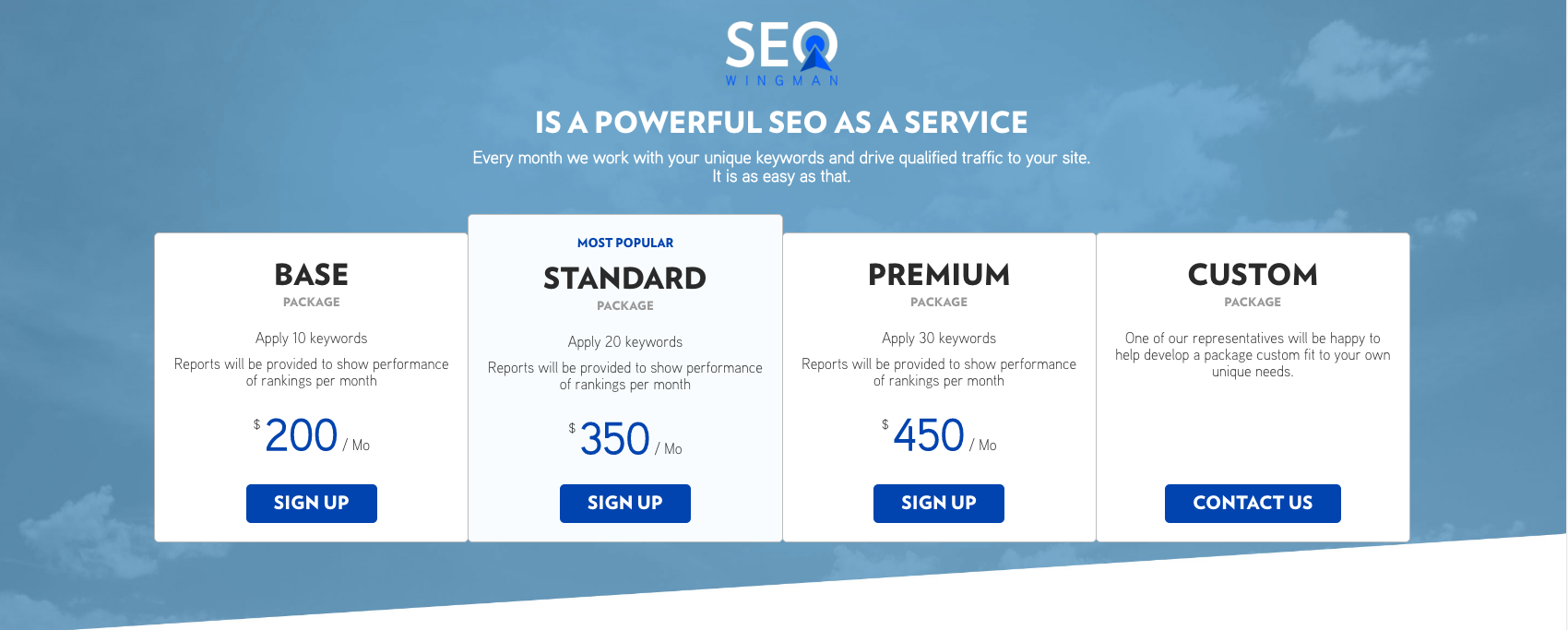 This is where paGO's Search Engine Optimization (SEO) services are provided, and can be signed up for.
Reports
---

The Reports menu makes it easier to look over your shop, allowing you to overlook:
Purchased/Unpurchased Items
Total Revenue
Average Order Value
Search Results
Abandoned Carts
Extend Menu
---
The extend menu is where you can configure additional features such as shipping and security settings.
Configurations
---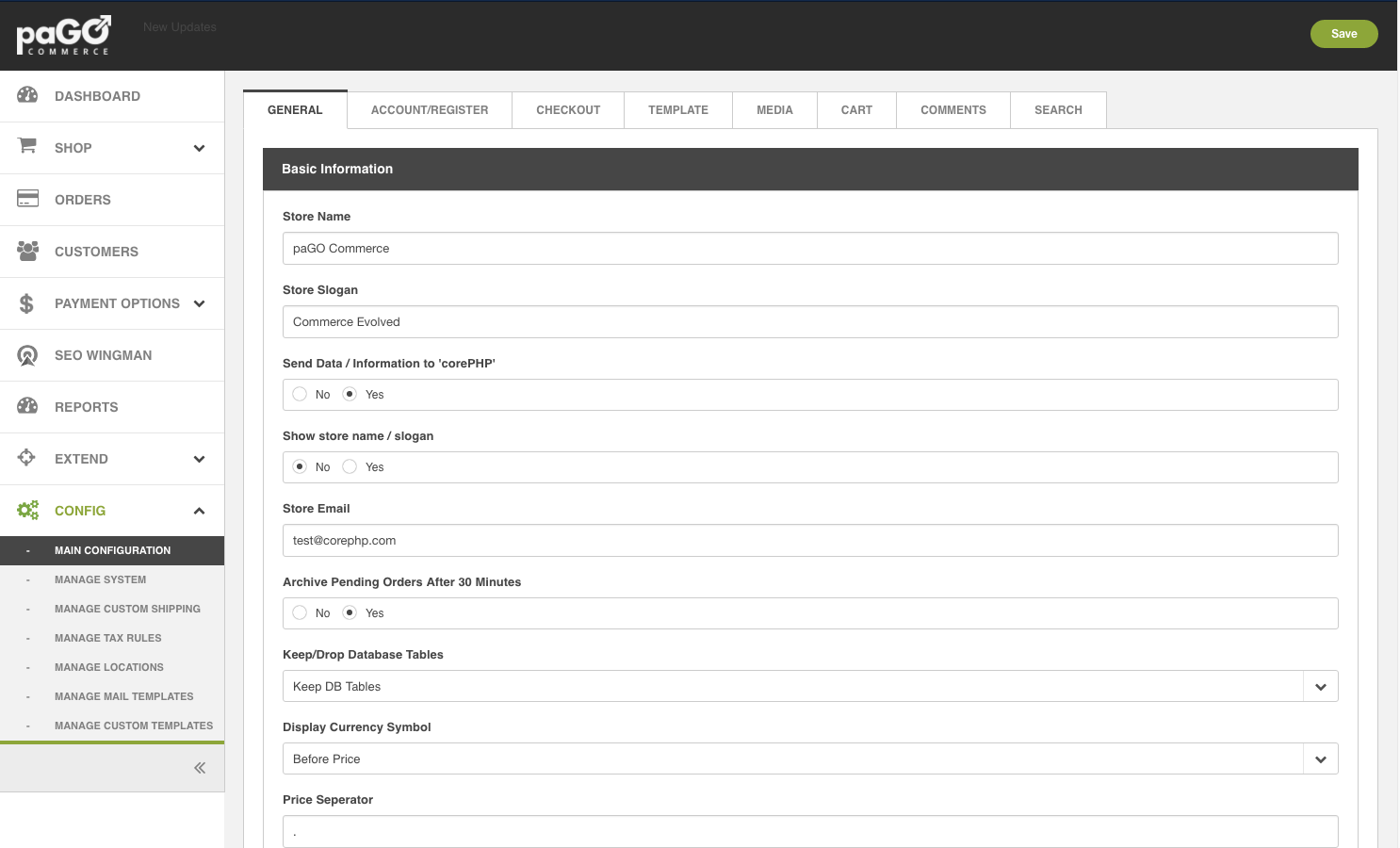 You'll want to spend a bit of time here when you first install paGO; setting everything up. You can configure:
Main Shop Configuration
System Configuration
Custom Shipping Rules
Tax Rules
Locations
E-Mail Templates
Custom paGO Templates